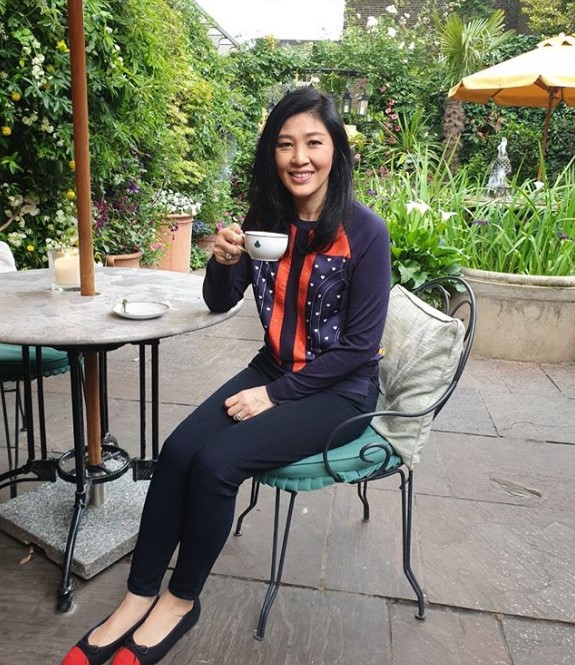 Former Thai prime minister Yingluck Shinawatra has been absolved of all wrongdoing in relation to the over 1.9 billion baht compensation paid out to victims of political violence.
Violence that was perpetrated by Thai troops against anti-government 'red shirt' protesters under various Thai governments, and causing the injury or deaths of several hundred people.
This includes the more than 90 people killed in 2010 during the two months of protests by red-shirt protesters against the government of now former Prime Minister Abhisit Vejjajiva.
According to Thai PBS, the investigative panel of the National Anti-Corruption Commission (NACC) ruled on the decision last night.
An unnamed source says the panel found there was not enough evidence to support charges of malfeasance against Yingluck and 33 of her cabinet ministers, nor was their evidence of the compensation having been distributed upon partisan lines.
Yingluck Shinawatra was removed from office by the Constitutional Court in May, 2014. This triggered the 22nd military coup Thailand has had in the last 100 years a few weeks later.
Current prime minister General Prayut Chan-o-cha was then placed in power by an unelected military-dominated national legislature.
Yingluck herself fled Thailand sometime in 2017, after what she believes were politically-motivated charges were leveled against her once the military took power.
After her passports were then canceled by the military Junta government, the government of Serbia eventually granted her citizenship.
Yingluck is currently rumored to be living in the United Kingdom, and regularly updates her supporters about her life via Instagram.