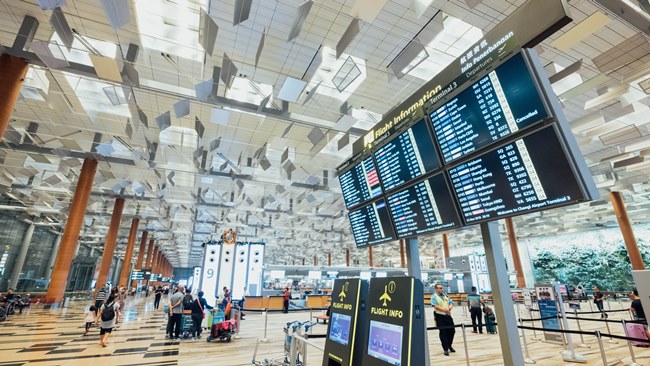 With an estimated 150,000 foreign tourists stuck in Thailand hoping Thai Immigration will come up with a new plan for them to be able to legally stay in the country after visa amnesty ends on September 26th, that hope has effectively been squashed today.
A deputy spokesman for the Thai Immigration Bureau (IB) has warned those who overstay after the deadline and are caught will be punished.
"Overstaying the tourist visa is punishable by both a jail term and a fine under the Immigration Act". Deportation would be the final result, he also said.
The rules for overstaying in Thailand are strict and punishment can be severe.
Currently, anyone caught overstaying in Thailand for more than 90 days will be banned from returning to the country for a year. The ultimate punishment for anyone overstaying longer than 10 years with a relevant visa is a lifetime ban on return.
The problem for many of the 150,000 tourists still stuck, however, is flights out of Thailand are either difficult to get or extremely expensive.
A finite number of commercial airlines are allowed to fly repatriation flights from the country at the moment so, even if someone has the money for a flight, many are having trouble obtaining tickets.
Can you book a flight to Thailand in October, November or December, 2020?
Others have enough money to be able to pay monthly expenses in Thailand, but simply do not have funds to pay for exorbitantly priced flights.
That means, unless family and friends can help or their embassy can offer a repatriation loan, staying in Thailand is sometimes their only option.
There are several ways to be able to remain in Thailand legally, but these require being eligible for a specific visa. That eligibility has to be determined by Thai Immigration and the visa has to be issued before the September 26th deadline.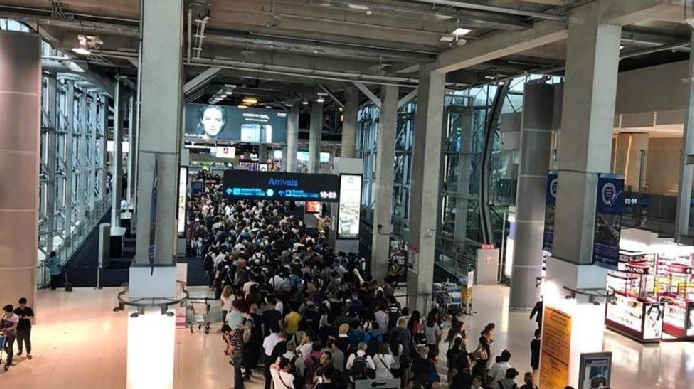 An estimated 150,000 tourists being kicked out to allow 1,200 in
One comment that keeps coming up on social media about this situation again and again is one we at Tasty Thailand also share.
With Thailand's tourism industry in tatters, what sense does it make to effectively throw out up to 150,000 stranded foreign tourists only to then be almost begging for approximately 1,200 other foreign tourists to be allowed in every month under a new long term visa plan?
Would it not make more sense to allow the 150,000 foreign tourists reportedly still stuck in the country to stay until Thailand's borders reopen, and keep the money they are currently spending every month?
Ridiculous requirements for Thailand long stay visa released — laughable if it wasn't so sad
Of course, in Thailand, rules often trump common sense as many foreigners caught in various unexpected immigration messes can attest to.
That is why, for non-Thais who have lived in the country for many years, it is not surprising Thai authorities are now effectively cutting off the country's nose to spite its face. This just so rules can be followed and an enormous number of trapped tourists can be kicked out of the country.
With Thailand's tourism industry facing imminent collapse, and the country's economy now the worst performing in Asia, it looks likely, however, Thai authorities will not only evict these people but also jail and fine them while they are at it.
Thus, creating a large number of foreign tourists who, the next time they consider taking a vacation, Thailand would be the last country they would ever choose.
Logic, sadly, is often missing with authorities in the Land of Smiles and, this time, it will be the country's economy and its reputation that will pay the price.