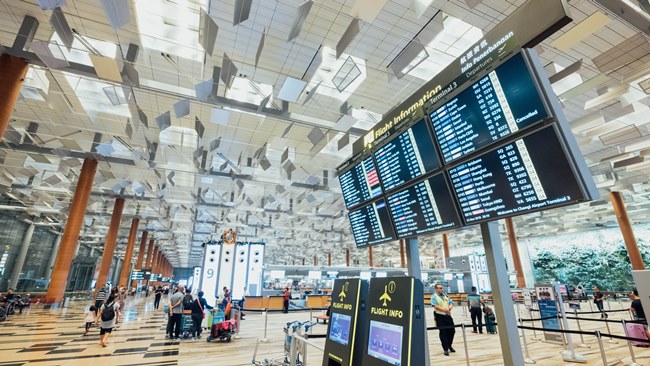 With Thailand still moving no closer towards allowing most foreign tourists to return,  and the future of the Thai economy looking dire, Thailand's Tourism and Sports Minister Phiphat Ratchakitprakarn says the mandatory 14-day quarantine every person entering Thailand must endure may be cut to a 7-day quarantine after November 1st.
Of course, as are most things spoken about by Thai officials nowadays, this is just mere speculation at the moment, and not anything that has been approved by the Thai government.
A 7-day quarantine would also be contingent on no spike in Covid-19 infections after an extremely limited number of foreign travelers arrive in the Kingdom in October, the minister insisted.
Meanwhile, details of the Special Tourist Visa spoken about two weeks ago have yet to be released, leaving most foreign tourists interested in pursuing it still in the dark.
This is particularly strange considering the Ministry expects tourists willing to do a long-stay in Thailand to begin arriving in the country on October 1st.
The minister did say, however, more details will be made available to the general public after a Cabinet meeting early next week.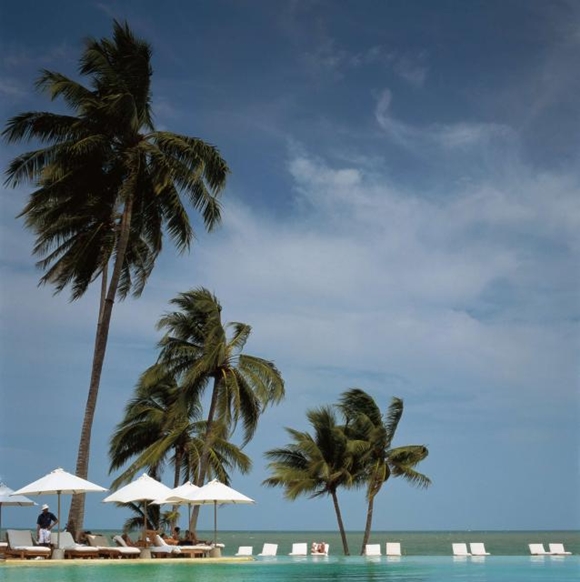 Thai officials realizing Special Tourist Visa plan will not save tourism industry?
With only up to 1,200 visitors per month being allowed to take advantage of the Special Tourist Visa, however, even if the plan does succeed it provides a miniscule drop in the bucket for any attempts to save the now collapsing Thai tourism industry.
As the Minister himself admitted, ""Only 300 tourists per week will not be enough to fill up the whole supply chain and help operators. However, the figure has to comply with the capacity of the healthcare workforce from the Public Health Ministry to prepare swab tests."
Why Thailand's long stay tourist visa plan won't save the Thai tourist industry — unacceptable for most foreign tourists
To say that statement is an understatement would be an understatement itself as, under the Special Tourist Visa plan, a maximum of 14,400 tourists would be allowed into Thailand per year.
Down from the 40 million that were expected to arrive in 2020 before the government closed all borders in March and banned all foreign arrivals.
Will a 7-day quarantine be acceptable to most foreign tourists?
Of course, the Thai government will still have to struggle with the question will a 7-day quarantine be acceptable to most foreign tourists?
Unfortunately for them, on message boards all over the Internet this morning, the answer seems to be a resounding "No".
After all, even with a 7-day quarantine in Thailand, every visitor would still be required to test negative prior to arrival, then be tested several times while in quarantine, and again before they were released.
The government has also talked about having visitors wear a tracking wristband or download a mandatory app to their phone before they would be allowed to leave quarantine.
With a surveillance system most foreign tourists would not be willing to accept, many are already saying they will not visit Thailand with that kind of requirement in place.
Ridiculous requirements for Thailand long stay visa released — laughable if it wasn't so sad
In addition, a mandatory extremely expensive Covid-19 insurance will be required of any foreign visitors to Thailand, along with them only being able to travel to the country on a chartered flight.
With the added expense these two things would incur, along with the cost of an expensive quarantine hotel, even a 7-day quarantine period will not encourage most.
Not when they can choose to travel for long stays to various other countries both around the region, or in Europe or South America, and not have to deal with strict requirements they deem are simply not necessary and too costly.
As latest studies are also beginning to show the mortality rate of Covid-19 is now under .75%, in other words slightly higher than the flu, and that rate usually only in the elderly with pre-existing conditions, more and more tourists are saying these restrictions are unnecessary and so Thailand is no longer of interest to them.
With tourist hot spots like Phuket now with 70% of their businesses closed, and some businesses closed permanently, the Thai government is likely to come under much more pressure from its own citizens as peak tourist season in Thailand begins and most foreign tourists are still banned.
Particularly as up to 8.4 million Thais are expected to be unemployed by the end of 2020 if the situation does not improve.
In other words, with a mandatory 7-day quarantine now being talked about, it would not be surprising to learn a few weeks from now that no quarantine is required at all.
Arrest, jail and deportation from Thailand after September 26th expiration of visa amnesty says Immigration