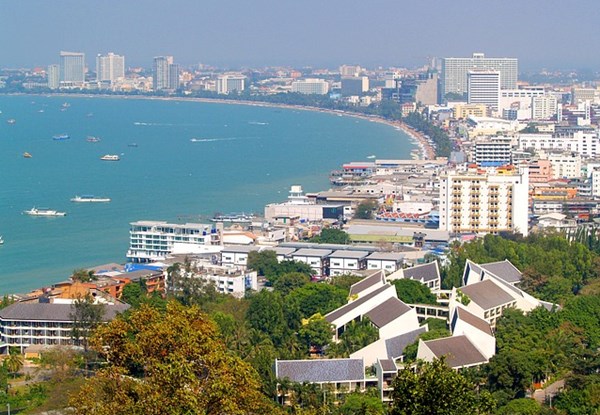 Back in April, when Thailand's usual Songkran break was cancelled due to the government lockdown because of COVID-19, Thais were mandated to stay at home and not to participate in their usual Songkran activities.
Fast forward five months, and this weekend Thailand is getting a four-day holiday to replace the Songkran break they were not able to take.
Offices will be closed, many businesses will also follow suit and millions of Thais will either travel to see family or head off to one of Thailand's holiday destinations.
The upcoming four-day holiday in Thailand will hopefully help some of the nation's hotels stay afloat a little longer. Hotels that are in danger of closing permanently as Thailand's borders remain closed to international tourists.
Of course, this will not help many of Thailand's top international tourist destinations as, during long weekends, most Thais tend to travel to places close to where they live.
With money being tight in most Thai households due to the government's COVID-19 lockdowns and the subsequent fall in the economy, many Thais will also drive to their holiday destination rather than spend money on a flight.
For most, that will mean destinations within three hours of where they live.
In millions of people's cases that is Bangkok; meaning holiday spots like Pattaya, Hua Hin and Cha-am will be the most visited. National parks like Khao Yai also tend to be popular.
These Thai holiday destinations are likely to see a big influx of domestic tourists during Thailand's four-day weekend, with many businesses now preparing for that eventuality.
Thai airlines are also mainly back in business domestically since most restrictions have been lifted. That  means Thais with more disposable income are likely to take flights.
For those people, destinations like Chiang Mai or Phuket may be a choice during Thailand's four-day weekend, although both still tend to be more popular with international tourists than Thais.
Sadly, the four-day weekend in Thailand will likely include an increase on traffic deaths in the country as there will be more people on Thailand's roads with the excess speed and drunk driving that also entails.