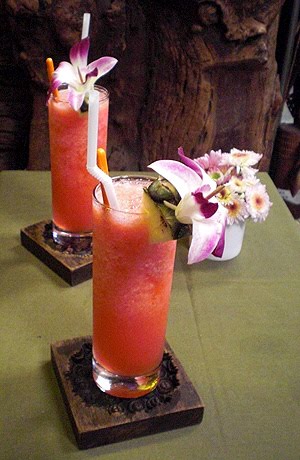 Fresh fruit smoothies at Chatuchak Weekend Market
One thing you shouldn't miss on any trip to Thailand are the fresh fruit smoothies. Available on just about every street, fresh fruit smoothies in Thailand come in unheard of varieties – mango, watermelon, guava, kiwi, apple, rambutan, pineapple, banana, mangosteen, pomelo – and mixtures of all of the above.
While some tourists buy them only at indoor shops that 'look clean', I've discovered the best and freshest fruit smoothies in Thailand are at street stalls or hole-in-the-wall restaurants.
These pictured here are at a little bar at Chatuchak Weekend Market and, at only 50 baht ($1.55), look how pretty they are!
Plus, the watermelon is sweet and freshly squeezed while you wait – none of that fake, pre-mixed, sweetened stuff like at so many smoothie places in the west.