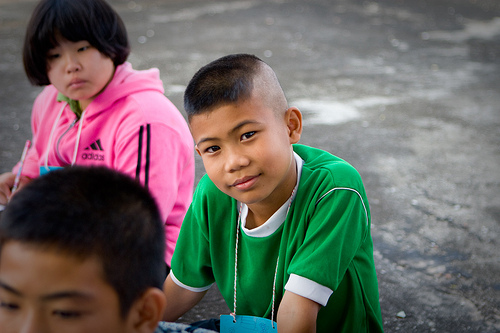 Why Asia is the Best Continent for Teaching English Jobs
I've lived in Asia for more than 12 years and, for seven years of that I taught English. To say moving to Asia to teach English is the best decision I ever made would be an understatement. In fact, if I hadn't, my life would be markedly different and not very likely for the better.
That is why I am a huge proponent of native English speakers moving to Asia to teach. There are so many reasons why Asia is the best continent when it comes to finding a job teaching English, and here are just a few of them.
The population – The most obvious reason why there are more English teaching jobs in Asia than anywhere else is the sheer number of the continent's population. With a total of 4.3 billion people living on the continent, and millions more being born or moving there every year, 60 percent of the entire planet's population is now Asian or a resident of an Asian country. That means there are huge numbers of teaching jobs for native English speakers, and the number is growing all the time.
In Thailand, for instance, since the government announced plans a few years ago to improve Thais' English speaking skills so they could compete with other countries in the region in business, the number of language schools has grown.
Government schools are also adding more teaching jobs and requiring students to increase the number of hours they learn English. More students = more teachers needed, and more opportunities for any western teacher wanting to live and teach in Thailand – just one of the Asian countries constantly hiring teachers.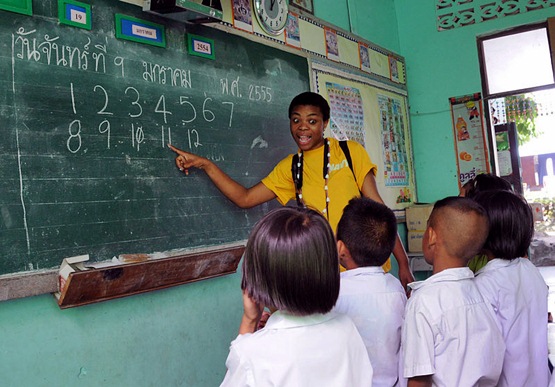 ASEAN 2015 – The Association of South East Asian Nations (ASEAN) is set to have all member countries be part of a single market by the end of 2015. What that means is all countries will be expected to compete equally with other countries for a piece of the economic pie, and part of that competition will be their citizens' ability to speak English.
Countries like Thailand, Indonesia, Cambodia, Burma and Laos are realizing their citizens' English skills are nowhere near the level of other ASEAN member countries like Singapore, Malaysia, and the Philippines. That means competing on an equal footing could be difficult for them.
For teachers wanting to teach abroad, however, it's excellent news as Thailand, Burma, Cambodia, Laos, Vietnam and various other countries are currently great places for jobs, as their governments are now pumping money into the economy to pay for more native English speaking teachers and that's likely to continue through 2015 and beyond.
Tourism – Tourism is booming all over Asia, with countries like Thailand, Malaysia, and Singapore reporting record numbers of tourists in the last couple of years. That also means an increase in the number of jobs in tourism and an increase in the number of people needed to work in them who can speak English. The result? More native English speakers needed all over Asia.
Don't forget too, it's not just those who work in tourism who need to improve their English skills. It's people like the newly wealthy Chinese who are visiting Thailand, Cambodia, Australia, Europe and the United States in record numbers but are finding few people speak Mandarin when they get there. The solution? Learn English, the universal language.
Low cost of living and good salaries – While the salary a typical English teacher makes in Asia may not be the same amount a teacher would make in Europe or America (even if you are TEFL certified), when you factor in the cost of living in most Asian countries is 50 percent of the US and Europe or lower, the standard of living a teacher in any Asian country has is better than that back home.
When I was teaching English in Thailand, my salary was only 60 percent of what I used to earn in America. With a cost of living less than 30 percent of the US, though, and rent at only 20 percent of what I used to pay in Los Angeles, you can only imagine what a great lifestyle I had and how much money I was able to save.
These are just a few of the reasons why Asia is the best continent to find a teaching job, there are many many more.