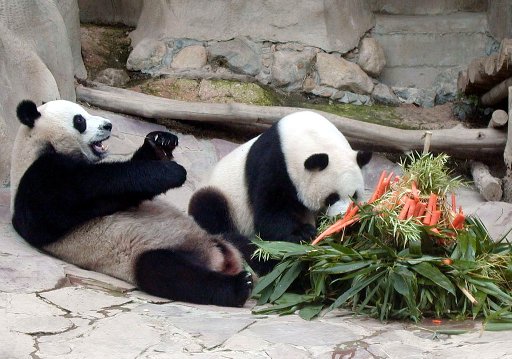 If you enjoy visiting zoos, you'll love being in Thailand. Thailand has some excellent zoos – some the typical animals-in-cages variety, and some the open-air animals-roaming-free type – there's a zoo for every taste in Thailand. From Dusit Zoo in Bangkok to Khao Kheow Open Zoo in Chonburi, and Chiang Mai Zoo, famous for its giant pandas, you'll find one in Thailand you'll absolutely love. If you like spending the day at a zoo, check out one of these best Thai zoos. Perfect for you, the family and the kids.
Chiang Mai Zoo – Probably the most famous zoo in Thailand right now, Chiang Mai Zoo is very popular because it's one of the few zoos in the world that actually has giant pandas from China. It became even more popular earlier this year when a giant panda cub was born, one of the few in captivity outside China. Actually started by an American missionary in the 1950s as a private animal collection, the collection expanded enough that it finally had to be moved to the foothills of Doi Suthep mountain, and was eventually donated to the Thai government.
Chiang Mai Zoo has a wonderful Walk-Through Aviary with almost 1,000 birds, more than 7,000 animals, a large Freshwater Aquarium and a very cool Open Zoo, where you can walk across a sky walkway to see the 200 animals living here. In the evening, there's a Twilight Zoo (a type of Night Safari) although, with only a few animal species to be seen, it's a bit tame. You can get to Chiang Mai Zoo either by taxi, bus or songtaew and with an entrance fee of only 100 baht ($3) for foreigners and 50 baht for Thais ($1.50), it's a cheap day out.