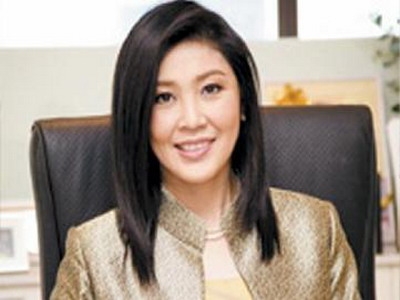 Fascinating news out of Bangkok today. Yingluck Shinawatra, sister of exiled former-prime minister Thaksin Shinawatra, has said she will be running for political office for the PheuThai party in the July 3rd general election in Thailand.
Word too is the big man himself, Thaksin Shinawatra, has endorsed Yingluck for the top job – Prime Minister – and, as Pheu Thai says they'll be unveiling their candidate for the PM position tomorrow, it's highly likely we'll see Yingluck Shinawatra's name right there at the top.
With the July 3rd elections, none of the political parties are expected to get a majority – even that of prime minister Abhisit Vejjajiva, who's hardly the most popular man in Thailand at this point. So, most political analysts – foreign and Thai – think it probable the party that wins the most votes will have to form an alliance with other parties to actually end up in power.
But, if Yingluck Shinawatra makes it to head up Pheu Thai, that's likely to add a few more hundred thousand votes to that camp as, to many 'red shirts', she'll simply be the next best thing to Thaksin and we all know how much they love him. Plus, she's a bit of a beauty, which won't harm her chances either.
It's going to be a fascinating general election for Thailand. That's for sure.