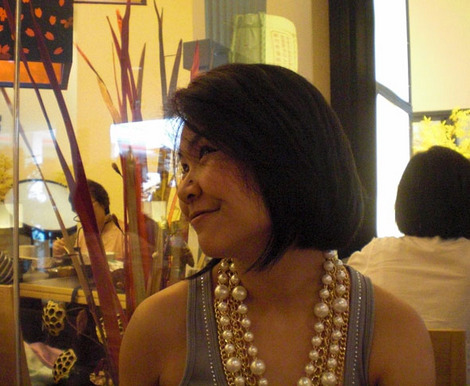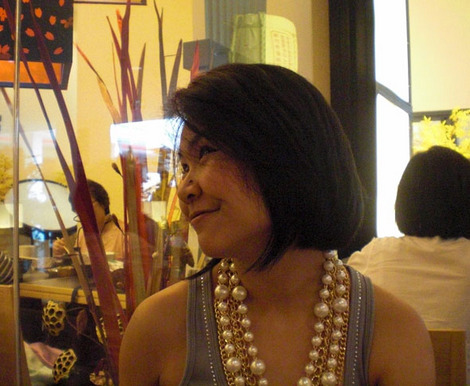 One thing I've loved since I moved to Bangkok, Thailand is being able to get a haircut, shampoo or style any time I want. With prices as low as $4 a visit and superb service, going to the hairdressers is a wonderful experience in Thailand.
As Thais love going to the hairdressers too, there are thousands of hairdressers all over the city. So many in fact, it's hard to decide which hairdresser to go to. As a westerner who's been to more than 50 hairdressers since I moved to Thailand, here are what I believe are the best places to get a haircut and best hairdressers in Bangkok.
Central Ladprao – My favorite place to get my hair cut is at Central Ladprao, a mall in northern Bangkok, . With at least 10 hairdressers in the mall, from higher end salons to cheap hair stylists, there are so many choices here.
The ones I normally frequent are what I think are some of the best hairdressers in Bangkok, especially for the price., and they are in the basement of the mall.
Here you will find several hairdressers where prices are inexpensive, service is great and you never have to make an appointment – just show up and they'll fit you in.
Average cost for a hair cut, shampoo and blowdry is 300 baht ($9.60) and you'll come out looking like you went to Vidal Sassoon.
Upstairs there are a couple of other higher-end hairdressers, but even here you'll rarely pay over 400 baht ($12.90) for a haircut, shampoo and blow dry. Don't forget to tip both the hair stylist and the shampoo girl though – an extra 50 baht for the stylist and 20 baht for the shampoo girl is enough.
Get to Central Ladprao by taking the underground train to Pahonyothin Station, and follow the crowd.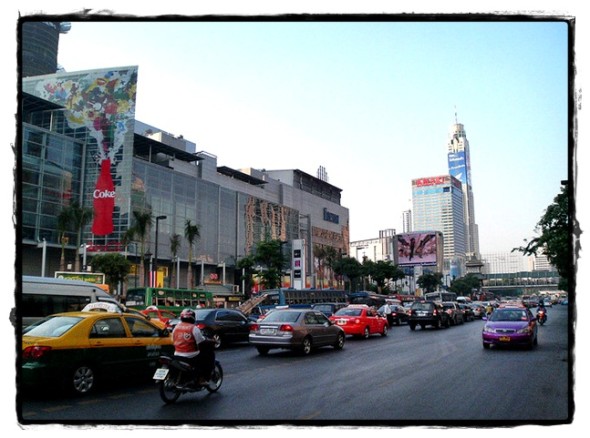 Cut and Curl Salon, Central World Plaza – Located on level 3 of Bangkok's largest mall in the Eden Zone, Cut and Curl Salon gives a great haircut, a nice scalp massage and a perfect blow dry.
Most of their hairstylists speak English too, which makes a big difference when you're trying to explain what you want and you don't have a photo.
Prices are higher than at hairdressers outside the main downtown area, with a haircut and blow dry at least 600 baht ($18), with senior hairstylists being even more expensive. But, if you want to have a pampering experience and leave with a perfect haircut, Cut and Curl Salon is one of the best hairdressers in Bangkok to do so.
You do need to make an appointment at Cut and Curl though, as it's not a salon that usually takes walk-ins.
Get to Central World Plaza by taking the BTS sky train to Chidlom station and following the signs. Cut and Curl is on the third floor in the Eden Zone.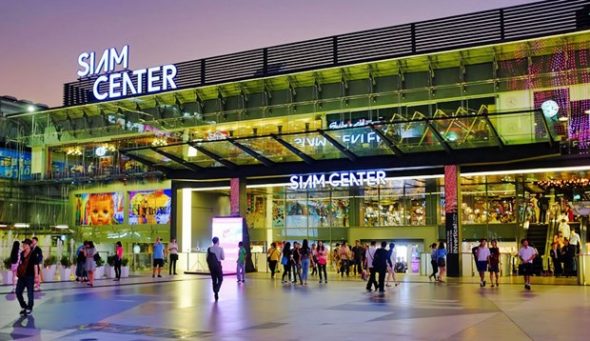 Hair World – Another of the best hairdressers in Bangkok is Hair World on the third floor of Siam Center mall. I've had several haircuts here with great success for every one.
I love Hair World as they'll let you sit for ages looking at hairstyle magazines before you have a cut, and they never push you to buy 'special hair products' like so many of the other Bangkok salons do. The stylists are all relatively young, quite hip and fashionable, but they don't do anything crazy with your hair (unless you want them to, of course), just precise haircuts they spend a lot of time over to make sure they're perfect.
There's at least 12 hairstylists at Hair World most of the time, so if you're a walk-in you shouldn't have to wait long.
Hair World is at the top of the escalator from the second to the third floor. There's no appointment necessary, just show up when you decide you need a haircut, style or shampoo.
To get to Hair World, take the BTS sky train to Siam Station, walk into Siam Center over the sky bridge connected to the mall and go directly to the third floor.
Overall, I can say in more than 16 years living in Bangkok, I have never had a bad haircut no matter which salon I have gone to. For some reason, Thai hairdressers are just great with hair.
I will warn you, though, to be more careful about having your hair colored at a Thai hairdresser if you are not Thai. This is simply due to Thai hair usually reacting differently to hair color or bleach than western hair.
If you do want your hair colored or bleached, you are usually better going to a hairdresser that is used to western customers. Places like Toni & Guy,