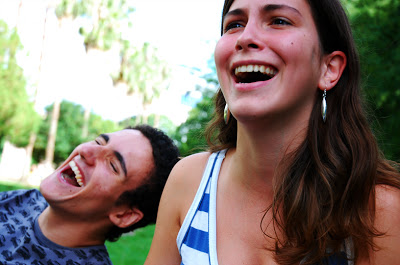 One of the things I love about living in Thailand is the cheap dental care. When I lived in the U.S., getting anything done at the dentist meant I'd be paying the dental bill off for months afterwards.
In Bangkok, Thailand though, my dentist is English-speaking, Western-trained, has all the modern equipment and is a fraction of the cost of a similarly trained dentist in America. The last time I went to the dentist in the US was for a root canal. Total cost? Around $1,600.
Fast forward three years, and I had a second root canal but this time in Bangkok. Total cost on this one? Less than $325, including dentist visit, x-rays, root canal and new cap.
Many tourists now come to Thailand for a vacation as well as for medical or dental treatment. If you're coming to Bangkok, Thailand to see a dentist or, if you live in Thailand and want to get dental work done, how do you find a dentist that is good and a dentist that will provide you with Western-standard service at a Thai price?
There are many dentists in Bangkok, Thailand and most of them are Western-trained and provide excellent dental treatment. The following dentists are worth looking at, if you're wanting a Thai dentist, as either I or my friends have had wonderful treatment at all of them.
Bumrungrad Hospital Dental Clinic
Bumrungrad Hospital was recently named as one of the top hospitals in South East Asia. Their dental clinic too is one of the best.
Prices at Bumrungrad Dental Clinic are much higher than at other less-famous clinics but still cheaper than in the US or Europe and treatment is top notch. Dentists were trained in the west, the clinic has every high-tech piece of equipment you can think of and the service you will get here is impeccable.
Related: How much is laser teeth whitening in Bangkok?
If you want the best Bangkok has to offer, don't look any further than Bumrungrad Dental Clinic for all your dental work.
Phaya Thai Hospital 2 Dental Clinic
I've had several types of medical treatment at Phaya Thai Hospital and been very happy with all of it. Friends have had dental treatment at Phaya Thai Hospital 2's Dental Clinic and have all said the quality of work for the price is outstanding.
Staff at Phaya Thai Hospital 2's Dental Clinic treat you like VIPs, waiting for a dentist is just about unheard of, and dental treatment here is a fraction of the cost of the US. General dentistry, orthodontics, oral medicine and more is all practiced here.

Silom Dental Building
In a great location and in a 7-storey dental practice, Silom Dental Building offers anything a potential dental patient could want. Dental implants, dental crowns, orthodontics, pediatric dentistry – Silom Dental Building can do any type of dental work you require.
Again, prices are higher than many other Bangkok dentists but still cheaper than the US and Europe and with outstanding dental work on offer. They have modern clinics, top-of-the-line technology and fast treatment. Silom Dental Building has many options for treatment.

Bangkok Dental Clinic
A quick walk from Asok sky train station, Bangkok Dental Clinic specializes in dental cosmetics and dental implants as well as general dentistry.
What I love about Bangkok Dental Clinic is it's all carried out in a spa atmosphere with relaxing music, aroma therapy, foot slippers, foot massages and scalp massages while you wait. At Bangkok Dental Clinic, by the time you go in to see the dentist, which doesn't take long as there's little waiting, you feel so calm a little dentist work isn't going to stress you out.
Bangkok Dental Clinic is perfect if you're looking for cosmetic dentistry especially. I know several people who have gone in with crooked, misshapen, yellow teeth and, a few days later, had smiles that will lighten up a room.
Any local Thai dental clinic
If you want the cheapest dental work in Bangkok, head to any local Thai dental clinic. Many of them offer exceptional dental work in clean, safe clinics that are kitted out with all the latest equipment, and they are much cheaper than any of the above.
I've been going to various local Thai dental clinics for almost 15 years, and have not had anything but extremely good dental treatments. Neither have any of my western or Thai friends.