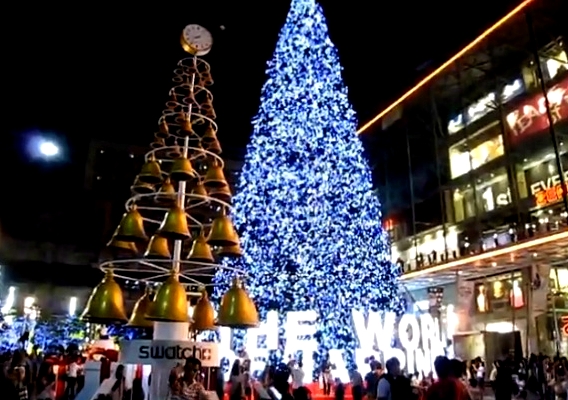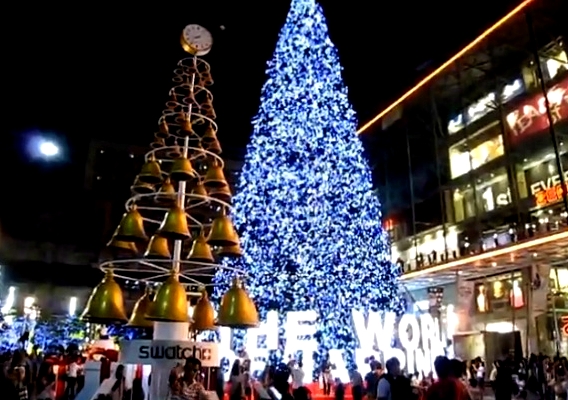 If you are in Thailand, a Buddhist country, but are still planning on celebrating Christmas, you may think it is difficult to buy Christmas decorations in a city like Bangkok. Not at all. In fact, with many places available to buy Christmas decorations in Bangkok, decorating a tree or your living room in Thailand is just as easy as it is back home.
Here are my three favorite places to shop for Christmas decorations in Bangkok. All offering prices you will never get back home.
Chinatown – When you think about buying Christmas decorations, you may not think about shopping in Chinatown. But think about it. Half the Christmas tree ornaments, streamers, cake frills, fake mistletoe, plastic Santas, Christmas yard decorations and all the other stuff we put up for the holidays every year — where are they made? Yep, you got it. China.
Consequently, Chinatown, or Yaowarat as the Thais call it, is the best place to buy Christmas decorations in Bangkok. There are many, many stalls selling Christmas items in Chinatown so, no matter whether you are looking for tree ornaments, tinsel, a plastic Santa that dances, or any other holiday season novelty item Chinatown sells it.
The other wonderful thing about shopping here is, if you buy more than just one or two items you will get a big discount. So, for instance, if you want a Santa hat you will pay a certain price. If you want 15 Santa hats, the price falls by about 50 percent per piece.
Easiest way to get to Chinatown? Take the MRT underground train to Hua Lamphong and then take a tuk-tuk or taxi from there.
Emporium Mall – Emporium Mall always has a huge Christmas products section set up in one of the mall's open areas, often on the ground floor. They have stalls selling Christmas cards, streamers, tree ornaments, plush toys wearing Father Christmas outfits, tea towels with a holiday motif and on and on. Prices are quite a bit higher here but, if you are looking for top quality Emporium is where you will find it.
Emporium Mall is also easy to get to as it's next to the BTS sky train Phrom Phong station.
Supermarkets – Finally, not my favorite place to shop but they are convenient, for cheap Christmas products if you just want a few bits, supermarkets like Tesco, Big C and Tops always have a small selection.
If you just want a couple of things to decorate your classroom, you might find what you need here.
Finally, if you are interested in what Bangkok looks like at Christmas, you might be surprised at just how spectacular the Christmas lights and displays are here — Buddhist country, remember?
Check out the video below for what it is like at Christmas in Bangkok. Oh and, no, we don't get snow.