LEGO Legends of Chima Sale at Central Ladprao in Bangkok, Thailand
LEGO Legend of Chima sets on sale this weekend at Central Ladprao in Bangkok
If you're a fan of LEGO Legends of Chima or have kids who are, you might want to check out the LEGO Legends of Chima sale currently ongoing at Central Ladprao mall in northern Bangkok.
The sale runs from today through the end of the weekend and not only has awesome LEGO Legends of Chima displays and boatloads of sets and individual models to buy, but you and your kids can also play a real game of Speedorz.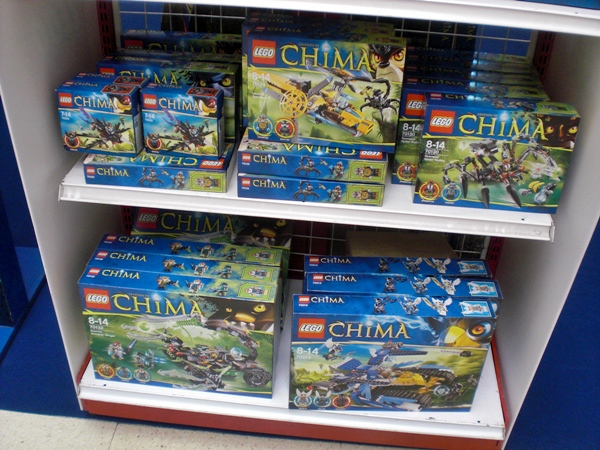 As for Legends of Chima bricks on sale, I saw Scorm's Scorpion Stinger – set no. 70132, Lavertus' twin blade – set no. 70129, Equila's Ultra Striker – set no. 70013, Sparratus' spider stalker – set no. 70130, and Spinlyn's Cavern – set no. 70133, just to name a few.
As far as I could see they were also selling most of the other new 2014 sets, and individual Lego items, at 10-15 percent off the regular price for most of them.
As Lego is incredibly expensive in Bangkok, you might want to check out this sale if you're a fan of the bricks as you may just find the set you want at a slightly lower price..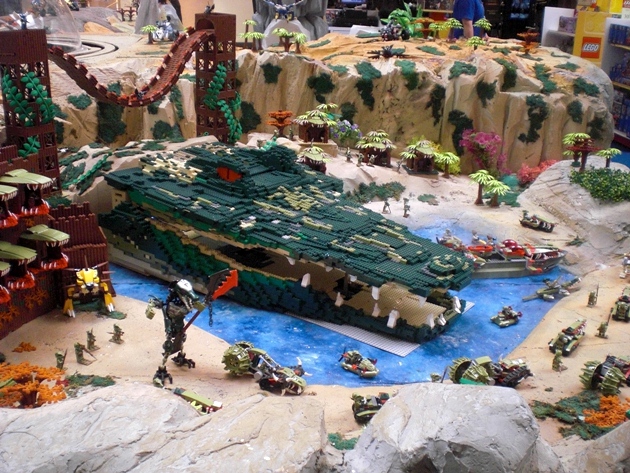 You can get to Central Ladprao via MRT skytrain – Pahonyothin Station is right next to the mall – and you'll find the Lego sale on the ground floor of the mall on the mezzanine area just a couple of hundred feet or so from the entrance to the Central department store itself and a couple of spaces up from The Gap