View this post on Instagram

NaRaYa is a Thailand institution. A fabric products company that opened in 1989, it has gone from a small shop in Bangkok that sold a few thousand dollars worth of products in its first year to a multi-million dollar company selling products worldwide.
Not surprising really. The quality of NaRaYa products is stunning particularly when you consider the incredibly cheap prices.
If you are looking for unusual gift ideas, look no further than NaRaYa. With stores all over Bangkok, there is likely one near you.
Why is NaRaYa So Successful? – Four main and quite fabulous reasons.
The beautiful products, the cheap prices, the world-class quality, the huge constantly changing variety of items and, of course, the unique fabrics the products are made from. NaRaYa chooses interesting and beautiful fabrics (cotton and satin), then creates unusual fabric items you won't find anywhere else.
They are also popular as, even though everything they produce is gorgeous, it is all completely functional too.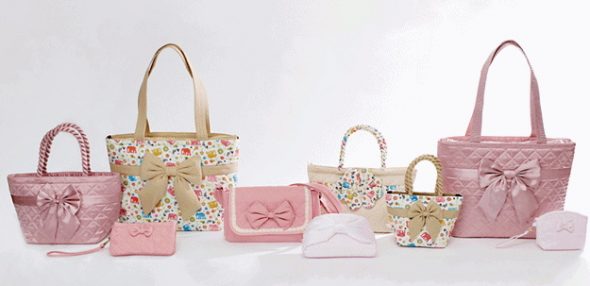 Products at NaRaYa – Starting out with just a few fabric bags, NaRaYa has branched out until there are hundreds of products and fabric designs in each NaRaYa shop.
Fabric handbags are the key Naraya product. Made completely from fabric, most of the handbags are also, unusually, lined with a plastic liner. As most women know, handbags get dirty quickly inside so it is wonderful to be able to wipe around quickly with a wet cloth and, voila, good as new.
Each NaRaYa store has probably 50 designs of handbag, with each design also available in more than 100 different fabrics. Starting at tiny evening bags, all the way up to huge shopping bags and diaper bags for baby, NaRaYa carries any size you could want.
Related: Where to buy affordable designer luggage, shoes and bags in Bangkok, Thailand?
Small bags start as cheap as 75 baht and go up to around 500 baht, depending on the fabric and size. And, let me stress again, the quality of these bags is superb.
NaRaYa also carries products ranging from photo frames to wallets, cosmetics bags to wine bottle covers, fabric toys like teddy bears and elephants, pencil cases, glasses cases, tissue boxes, kitchen gloves, aprons, fabric bread baskets and so much more.
If there are 100 different fabrics, each of these products will be available in almost every fabric.
Holiday Items at NaRaYa – Holidays are wonderful times to shop at NaRaYa. At Christmas and Chinese New Year, NaRaYa carries special creations specifically for the season.
At Christmas, you can buy fabric Christmas stockings, fabric Christmas tree angels, Christmas napkins and place mats, advent calendars in fabric, chestnut baskets, bread baskets, small boxes, even handbags in a Christmas design.
At Chinese New Year everything is red. Cosmetic bags, wine bottle covers, small fabric toys, napkins and place mats, fabric fruit bowls, covered jewelry boxes and so much more.
Prices at NaRaYa – Small bags begin at 60 baht. Glasses cases are 70 baht. Photo frames start at 60 baht for a small size, and 150 baht for a large size. Travel slippers in a lovely travel bag are 140 baht and on and on.
The average price for most products is between 80-250 baht. And again, the quality of every item at NaRaYa is simply lovely.
If you are looking for an unusual and pretty gift that looks much more expensive than it was, Naraya is the place. With items suitable for children, young adults, mothers and grandmothers, you will find something here for everyone.
NaRaYa stores are at Central Ladprao mall, Central World Plaza, Asia Hotel, Baan Silom, Sukhumvit 24 (next to the Emporium mall) and several other locations. There is even a NaRaYa factory outlet in Chonburi.
For more information and photos of their incredible products, check out NaRaYa's website.